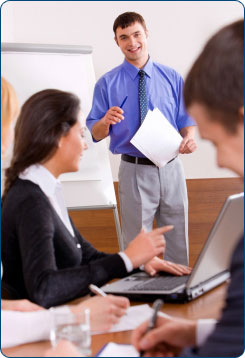 The International Association of Airport Executives Canada (IAAE Canada) exists to promote the profession of airport management and the professional development of airport managers in Canada.

Since its inception in 1994, IAAE Canada has helped many members accomplish their goals by providing various educational and career enhancing opportunities.

For these reasons, IAAE Canada is proud to offer its premier credential the Accredited Airport Executive (A.A.E.) "The Mark of an Airport Professional".

The value of the A.A.E. mark is the public, the airport industry and the candidate knowing that only those who have proven a high level of knowledge, managerial skill, discipline and professionalism are awarded the Accredited Airport Executive designation.
Take a look at our Catalogue of Courses
Click here to select a current course
Click here to see our online courses