.....................

International Association of Airport Executives Canada
AIRPORT WILDLIFE CONTROL SEMINAR
(AWC)
Gillam, MB May 12, 2015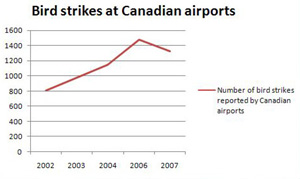 IAAE Canada is proud to bring you another Airport Wildlife Control Seminar with Clark Norton, this time at Gillam MB.
Bird and wildlife management is one of the most important safety issues facing airports today. Under proposed Canadian Aviation Regulations an airport operator will be required to establish a bird and wildlife management program. It is therefore important that staff responsible for this program know the latest in bird and wildlife management techniques. The objective of the course is to provide participants with the proper tools to identify and control bird and wildlife species. In addition, the course will provide a "how to" in terms of developing a bird and wildlife management program specific to your airport.
Your instructor Mr. Clark Norton, Senior Consultant, Tetra Tech
Mr. Norton is a Senior Environmental Consultant and Airport Specialist, with Tetra Tech's Airports Practice. He has over 34 years of work experience, of which 24 years are specifically related to airports in areas of environmental management and assessment, airport planning, engineering and operations and wildlife management.
Our one-day training program meets all of the requirements of the CARS and is designed specifically for those persons involved in the day-to-day control of wildlife.
The training will be held in the Curling Lounge at the Rec Centre, 235 Mattonabee Ave, from 0830 to 1630.
An Investment of only $800 + tax for non-Members and a discounted price for members of $700 + tax will reserve you a seat.
To register complete the Registration Form

Non-Members

Members
Hotel Reservations
No guest rooms have been prearranged. But the locals suggest the Aurora Gardens Motel & Suites, Ph: 204-652-6554.
Refund & Cancellation Policy
IAAE Canada reserves the right to reschedule any program if the number of registrants is insufficient. In this event, we will notify all registrants and refund the registration fee in full.
• Any costs incurred by registrants, such as hotel cancellation fees or airline penalties, are the responsibility of
the registrants.
• Registrations are transferable.
• Cancellations will be accepted 30 days prior to the date of the course.
• Cancellations within 30 days prior to the date of the course will incur a $100 administration fee.
• No-shows will be responsible for the course fees.